Sprint 4G Mobile Internet Coverage – Chicago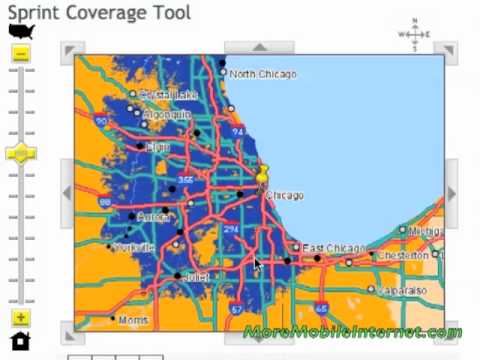 VIDEO: We take a look at the 4G Mobile Broadband coverage from Sprint in Chicago, IL. With 4G you get speeds similar to Cable or other High Speed Internet, but you get to also take it with you when you leave the house. 4G has speeds in the 3 to 6Mbps range with burst speeds even higher. Plenty fast for downloading movies, streaming HD video and more. 4G is also Unlimited, so no worries of overage on 4G.  When roaming on the more widespread 3G network, there is a 5GB limit per month.
Sprint Mobile Broadband as a Replacement for standard wired Internet?  Yes you can!
If you want to use Sprint Mobile Broadband USB card  like the popular Sierra 250U as a replacement for your regular home Internet, you will probably want a Cradlepoint Router to allow you to share the connection with your entire house.   The other alternative is getting a Sprint Overdrive.   This unit is easier to travel with but not quite as good for a whole house solution.  Why pay for Internet that is stuck at your Chicago home when you can have it anytime you travel as well?