Video: 4G Face Off – Verizon UML290 vs. Sprint 250U
Want to know which of the new 4G devices to purchase?  This video explains the important factors you should be thinking about when deciding between the two best carriers for Mobile Broadband – Verizon and Sprint.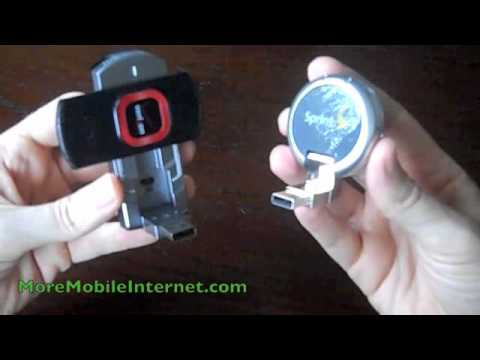 Are there cosmetic differences? Yes. But that should be the last thing you look at.  Coverage is king.  Especially since 4G offers a lot more options than does 3G. You would not want to get a service that does not have 4G service  in your area when the other carrier does.
So why all the hype about 4G?  It's 10 to 15 X faster than 3G.  I have personally seen speeds of 26Mbps on my UML290!  That is as fast or faster than most Cable services. In fact, I even canceled my home Internet from Cox Cable in Phoenix. You can also do some cool things on 4G that were a struggle to pull off with 3G.  Things like VOIP Internet calling.  I use Google Voice to make Free phone calls with my 4G modem.  Works like a charm. (It does use a fair amount of your data though – about a MB a minute usually, but you get 5000 MB a month).   Online gaming is a breeze with a 4G USB.  You do need a CradlePoint Router to hook it up with your gaming system however.
Still have questions?  Contact us and we can help you decide which way to go.