Video: How to Make $150 on Verizon USB760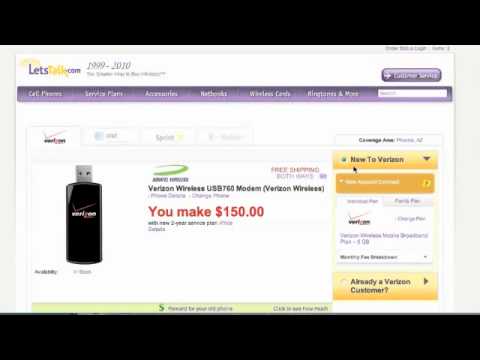 This video shows you how to take advantage of an especially good value:  The Verizon USB760 for Free, plus $150 back to you! Offers like this don't come around very often, and could disappear at any time.  If you are considering a Verizon Mobile Broadband card jump on this!  You also get 30 days to make sure you like the service before the 2 year agreement even goes into effect.
Want an Internet solution for more than one laptop? No problem, the USB760 work with all the CradlePoint Routers so you can share your account with your entire family or small office at the same time.
Order FREE + $150 Verizon USB760